Various ArtistsNew MixTape By DarkKnoize "The Lost Tracks" Songs Never Released - Mixed And Mastered By @pblacque @trebarz
My 3rd MixTape "The Engine That Could" Hosted By NYC's Own DJ Johnny Hansum Available For Your Ears Jan 2013.... Productions By P.Blacque, OrienTal Child, Nooch And Others - Strong Influential Track w/ Singing Sensation Genese...... And Other Tracks To Leave You In A Daze.... I Put Extra Effort In This One Since The Higher Ups In the Music Game Have Been Asking About My Movements..... PREPARE URSELFS!!!! http://facebook.com/trebarz1
collection of songs from the N.F.P. camp,
this mix-tape was created for the fans
Industry Take Over II by TRE' BARZ

This is Tre' Barz second mixtape
This Album was once release as Industry take over under Twelve Rounds of Music for 1 month. After being drop from Twelve Rounds of Music he then decided to re-release the album with 5 more songs under Dark Knoize Ent. as The Official Industry Take Over.
The Lost Tracks

by Dark Knoize

B4 HipHop Went Ratchet is a Compilation MixTape Hosted By Tre'Barz with appearance by MzKat - Prime Time - C.R.U.M - Mz. E-Vocalz - Nate Capone - Beau Bos Tic - Shadow Stevens
This is a Test 2 (Us 3) Mix-Tape by Shadow Stevens N.F.P. This mix-tape was created for promotional use, to help promote his Ep Us 3. This mix-tape feat. songs from Shadow Stevens, Mz. E-Vocalz and his 2 sons King L and D Thunder D. This mix-tape is his second which is a spin of the series This is a test.
Follow Dark Knoize and Artist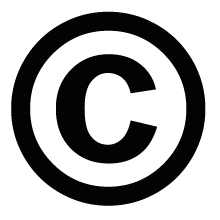 Copyright Dark Knoize 2014